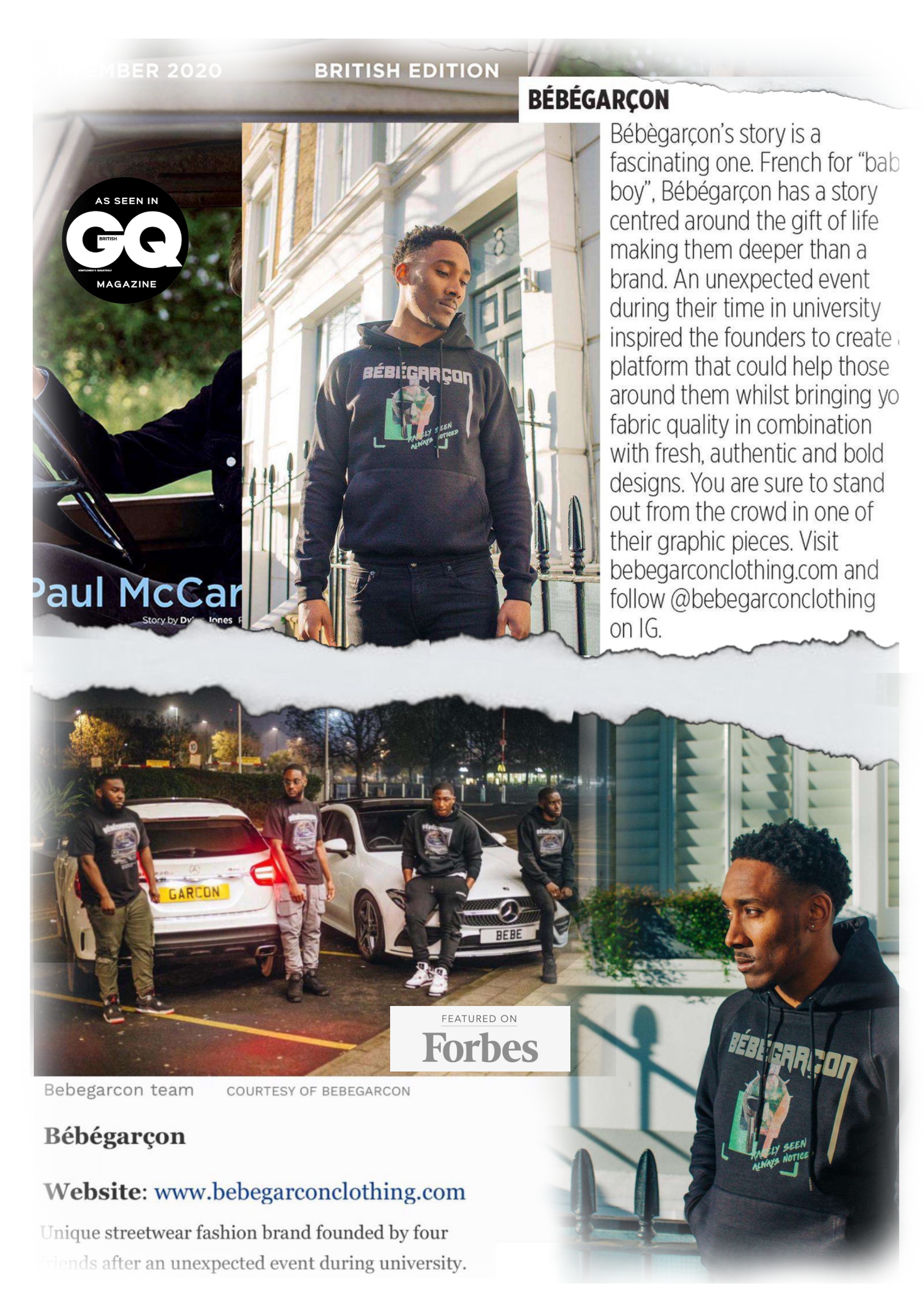 ABOUT
After finding out one of our close friends was expecting a baby boy, Bébégarçon was born!
​
Bébé Garçon, French for 'the baby boy', was created in 2016 whilst the 4 founders were at University, we were inspired to start a platform to help those around us. 

Our approach to life started to mature as we grew older and we began to think, "do we want to live our lives fitting into the status quo or do we want to make a difference and leave a footprint in the world?" As a collective, we've always wanted to do something different, something creative and fun. We wanted to do something that would allow us to express our talents and passions such as fashion, events and music. 

We realized that we didn't want to have a standard job or do the things some of our friends were doing, but we wanted to stand out. 

Welcome to our world.